Healthy Eating, Daily Exercise, Better Sleep,
Effective Stress Management, Meaningful Connections  
Do you find it challenging to implement healthy lifestyle behaviors? Then, let's find the best approach for you.
When you take care of your health and well-being, the impact ripples to every aspect of your life. You'll have the energy and vitality to do what matters most to you, and best serve those you love – your family, friends, and community.
Working with a Health and Wellness Coach – Is it the right approach for you?
Working with a Health and Wellness Coach means you seek to improve your well-being, and you are committed to make lasting changes aligned with your values. As a health and wellness coach, I believe you're the expert of your own life. Within you is the power and drive to transform your health. In our sessions together, you'll gain self-awareness and clarity as you take steps to make necessary changes to adopt new healthy lifestyle habits.
 Schedule your FREE Healthy Strategy

session today.
---
HEALTH AND WELLNESS COACHING SERVICES: 
*Women Veterans  – 10% off services – CODE:  Veterans10*

---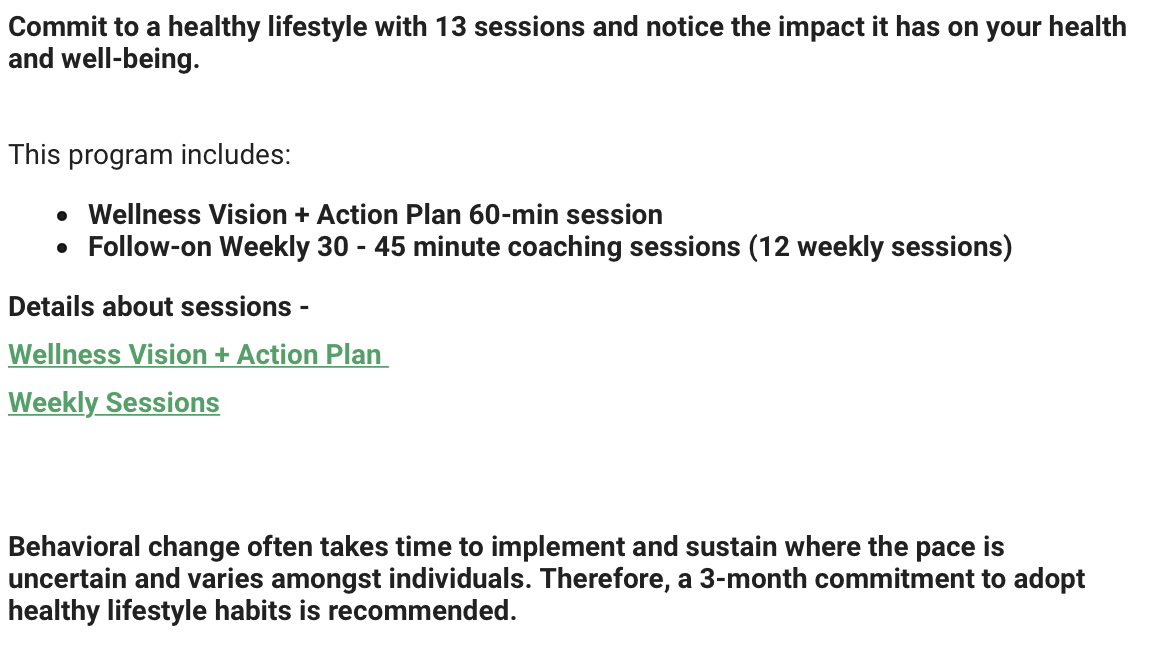 ---
GROUP PROGRAMS
Evoke Strong Lifestyle Change Program to Prevent Type 2 Diabetes
Virtual Information Sessions
 June 15th – REGISTER HERE or June 28th – REGISTER HERE
---
The LESS SUGAR, MORE HEALTH experience
Enrollment closed – Tentative Start September 2022
JOIN EMAIL LIST TO BE NOTIFIED WHEN PROGRAM STARTS