These resources provide an excellent starting point on your path to a healthy and well-nourished lifestyle.
Disclosure:  This page contains Amazon associate links.  As an Amazon associate we earn a commission from qualifying purchases.  For more info, visit the Disclaimer and Affiliate Disclosure page.
---
Healthy Lifestyle Behaviors
In Dr. Mark Hyman's latest book, he inspires us to bring our bodies back to balance so we can live to a ripe old age with healthy minds, bodies, and souls.
---
Start and Sustain Healthy Habits
Published in 2018, it remains to be one of the best books (and my favorite) about forming habits. James Clear provides practical approaches to starting positive lifestyle habits and breaking off unhealthy ones.
Your actions reveal how badly you want something. If you keep saying something is a priority but you never act on it, then you don't really want it. It's time to have an honest conversation with yourself. Your actions reveal your true motivations.
                                                                                                                               – James Clear
BJ Fogg is the world's leading expert on habit formation, with his research revealing that it all boils down to tiny habits! As little as flossing only one tooth, which is what BJ Fogg did to develop a flossing routine every night. What's unique about this book besides the valuable insights is the design! The book's color palettes and placement of images/graphics are pleasing to the eye.
We live in an aspiration-driven culture that is rooted in instant gratification. We find it difficult to enact or even accept incremental progress. Which is exactly what you need to cultivate meaningful long-term change.
                                                                                                              – BJ Fogg
Habit formation and change is the subject deeply explored in this book. One of the main points Charles Duhigg emphasized is forming a keystone habit – one positive behavior that creates a domino effect to engage in more healthy habits.
The Golden Rule of Habit Change: You can't extinguish a bad habit, you can only change it."
– Charles Duhigg
---
Journals t0 Elevate your Well-Being
A journal is a space to write down your thoughts, ideas, insights, progress, questions, gratitude, and prayers.  There are plentiful of journals you can use – from beautifully designed notebooks with blank pages of paper to ones that uses prompts or questions to get your thinking juices flowing.
This journal includes insightful prompts for morning and night journaling. It's an ideal way to start and end your day positively with gratitude and your best experiences.  If you're a busy individual, it only takes 5 minutes to do it! 🙂
Let gratitude be a part of your morning routine to start your day filled with positive emotions. 
The more you praise and celebrate your life, the more there is in your life to celebrate.
– Oprah Winfrey
For women of faith to reflect on God's word in your mind and heart, 
to guide your walk with Him and further strengthen your faith.
---
Supporting Healthy Lifestyle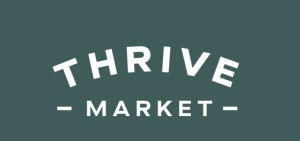 Thrive Market is an online, membership-based market making the highest quality, healthy and sustainable products available for every budget, lifestyle, and geography.
However if you're a family in financial need—including students, teachers, veterans, nurses, and first responders, you can apply for a free membership on this link => thrivemarket.com/thrive-gives
Check out the market and get 40% off your first order by clicking on link below –
Butcherbox is an online meat/seafood subscription where you get high quality, humanely raised meat delivered to your doorstep.
Learn more about their subscription plans and types of meat/seafood you can get and save $30 + Free Ground Beef for Life with the link below. (Valid until 12/27/22)
---